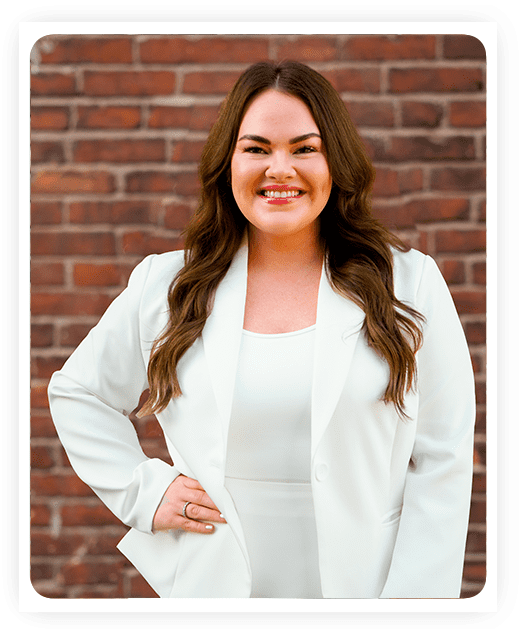 Tessa O'Donnell was born and raised in Ozark, Missouri. After graduation, she attended Mid America Nazarene University in Kansas City, Missouri where she was also a collegiate athlete. In addition, to playing first base for Mid America Nazarene, Tessa was also a member of the Honors Program and graduated summa cum laude with a degree in Business Administration and minors in Legal Studies and Marketing.
Tessa obtained her Juris Doctorate Degree from the University of Missouri Kansas City where was a member of the Law Review Staff (2019- 2020). While in law school, Tessa interned with Midwest Trust Company in Overland Park, Kansas where she focused on trust administration and assisted with legal research of complex trust issues. In addition, while in law school, Tessa earned clerkship opportunities in law firms specializing in estate planning and elder law where she gained invaluable experience in drafting, long-term care issues, asset protection, and probate issues. Tessa has also served as a Rule 13 attorney in the Child and Family Services Clinic where she assisted families with guardianship proceedings. After graduating from law school, Tessa clerked for Judge Burnett of the 16th Judicial Circuit in Jackson, Missouri where she gained experience in civil, criminal, and domestic litigation.
Tessa's practice is focused on estate planning, probate avoidance, capacity issues, and guardianship/conservatorships. Tessa is licensed to practice in Missouri and is a member of the Missouri Bar, the National Academy of Elder Law Attorneys (NAELA), the Missouri Chapter of the National Academy of Elder Law Attorneys, and the Springfield Metropolitan Bar Association. She also serves on the Judicare Panel and Volunteer Lawyer Panel with Legal Services of Southern Missouri.
In her free time, Tessa enjoys spending time with her husband, reading, and cheering on the Kansas City Chiefs.