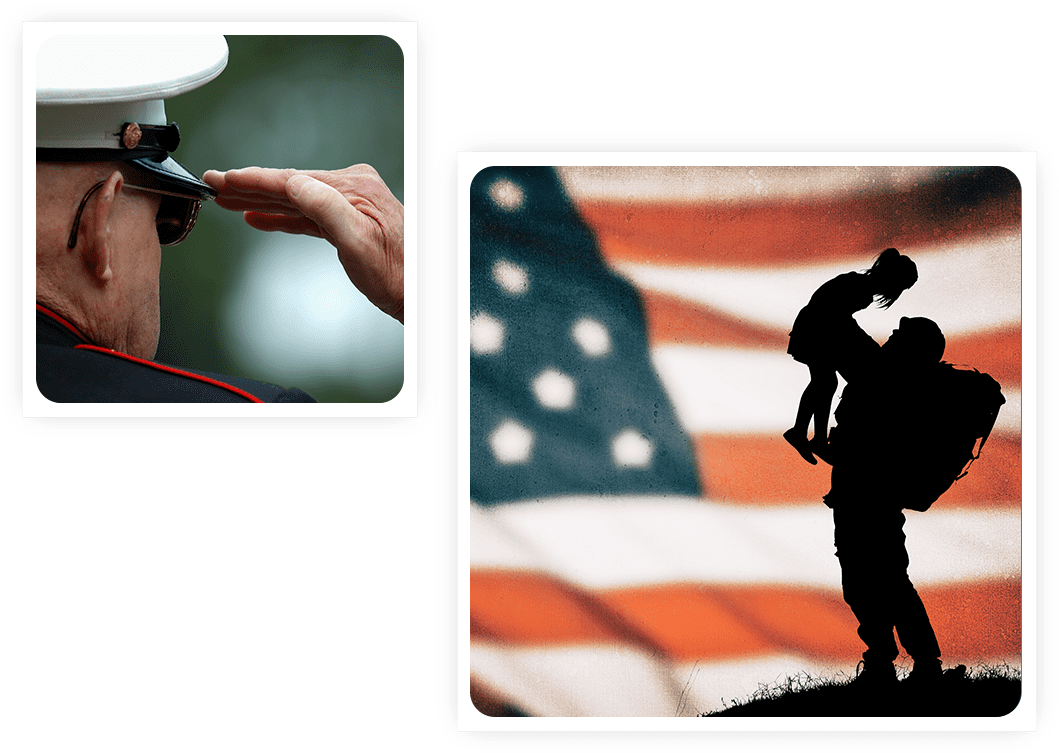 Aid and Attendance Pension
For many veterans, the rising cost of assisted living, nursing home care or home health care can be staggering. To assist veterans needing these expensive healthcare services, the Department of Veterans Affairs (VA) administers a special program for wartime veterans and surviving spouses of deceased wartime veterans that provides a monthly pension benefit called "Aid and Attendance."
The Aid and Attendance pension benefit may be available to honorably discharged wartime veterans and surviving spouses who need in-home care, assisted living care, or nursing home care. Many elderly veterans and surviving spouses whose incomes and assets exceed Medicaid eligibility limits may still be able to qualify for Veterans' Aid and Attendance benefits if they have large medical expenses, including nursing home, assisted living or home health care expenses for which they do not receive reimbursement.
Nursing Homes for Veterans
Nursing home coverage for veterans is available from two sources within the Department of Veterans Affairs — the veterans health care system and the state veterans homes system.
Nursing Home Coverage through the VA Health Care System
Nursing home coverage along with other long term care services such as home care and assisted living as well as geriatric care management are available through the Veterans Health Administration for qualifying veterans. In order to get into the veterans health care program, the veteran must have service-connected disabilities, or be below a qualifying income level or be receiving Veterans Pension income. Once in the system, veterans are not guaranteed long term care services, including nursing home care, unless they meet specific requirements. Here is a list of these requirements for nursing home coverage. Who is Eligible for Nursing Home Care
Any veteran who has a service-connected disability rating of 70 percent or more; A veteran who is rated 60 percent service-connected and is unemployable or has an official rating of "permanent and total disabled;"
A veteran with combined disability ratings of 70 percent or more;
A veteran whose service-connected disability is clinically determined to require nursing home care;
Nonservice-connected veterans and those officially referred to as "zero percent, non-compensable, service-connected" veterans who require nursing home care for any nonservice-connected disability and who meet income and asset criteria;
If space and resources are available, other veterans on a case-by-case basis with priority given to service-connected veterans and those who need care for post-acute rehabilitation, respite, hospice, geriatric evaluation and management, or spinal cord injury.
Missouri Veterans Homes
Missouri State veterans homes fill an important need for veterans with low income and veterans who desire to spend their last years with "comrades" from former active-duty. The predominant service offered is nursing home care. Missouri Veterans Homes must be licensed and provide the same level of skilled or intermediate nursing services offered in private sector nursing homes in the state of Missouri. Missouri Veterans Homes may also offer assisted living or domiciliary care which is a form of supported independent living.
Missouri has only 5 state Veterans Homes. Consequently, there is great demand for the services of these homes. Unlike private sector nursing homes where the family can walk in the front door and possibly that same day make arrangements for a bed for their loved one, Missouri state veterans homes have an application process that could take a number of weeks or months. Many state homes have waiting lists especially for their Alzheimer's long term care units.
No facilities are entirely free to any veteran with an income. The veteran must pay his or her share of the cost, but generally costs are far below the rates charged by private nursing homes. In some states the veterans contribution rates are set at a certain level and if there's not enough income the family may have to make up the difference. Federal legislation, effective 2007, also allows the federal government to substantially subsidize the cost of veterans with service-connected disabilities in state veterans homes.
If you would like more information on how Veterans benefits can help pay for your long-term care, call today to schedule a consultation.